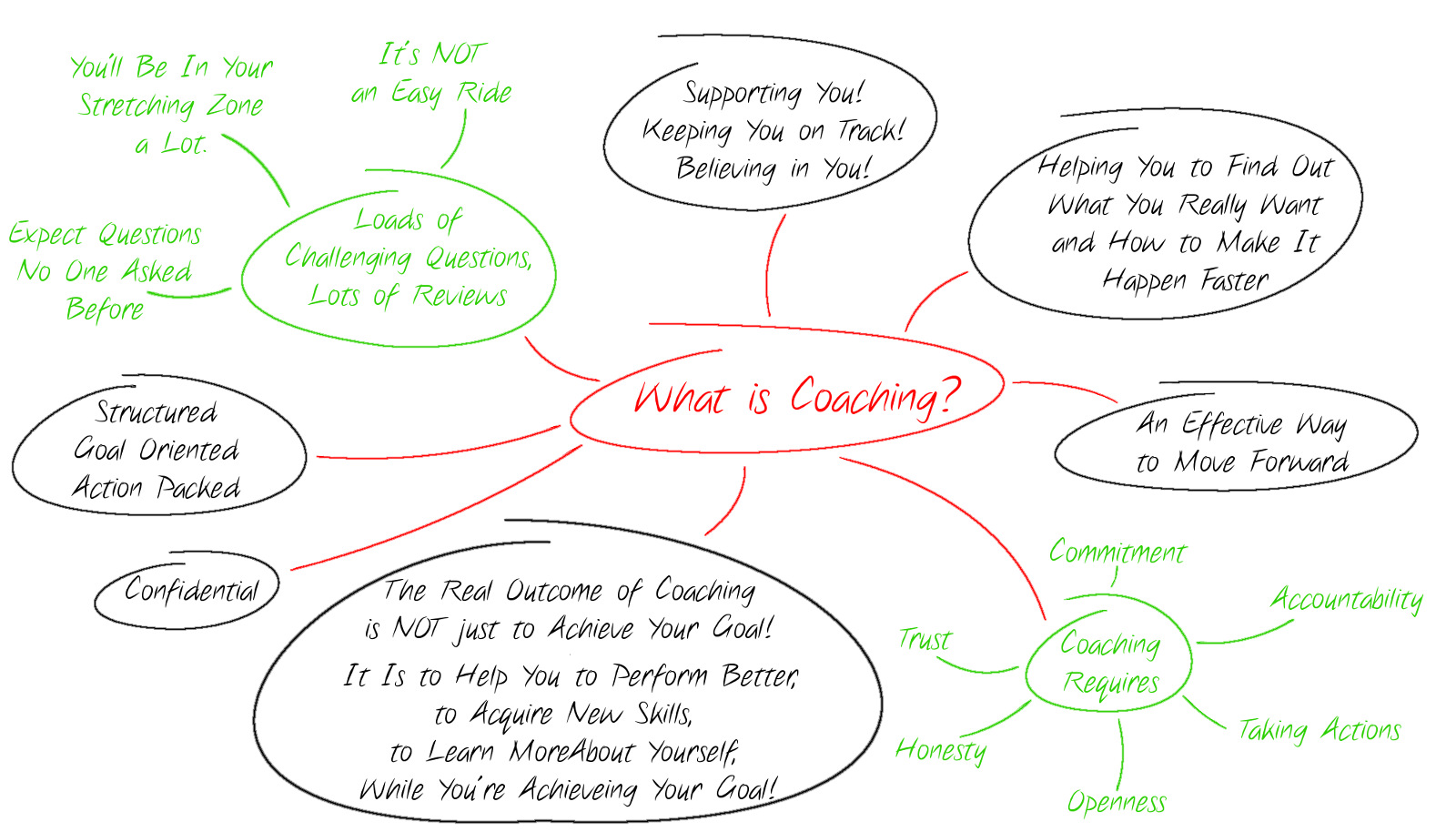 What is Coaching?
It's not easy to accurately explain. It's better to experience it. That's why I offer the First Session for FREE.
Click Here to learn more about the First Coaching Session with me.


It's important to know that Coaching is NOT Consultancy: there's no advice given!
It is about assisting you to think, to come up with a solution or an action plan for achieving your goal / overcoming your challenges:
- by asking the right questions
- by finding out what you really want
- by finding out what's holding you back - and how to overcome it
- by exploring your fears and limiting beliefs and conquering them


Here are some further thoughts to describe Coaching:


"Coaching is the art of facilitating the performance, learning and development of another."
"Coaching is about change, about making changes."
"Finding out what you really want - and how to achieve it faster."
"It focuses on the future. It's an effective way to move things forward."
"It's Confidential. Everything we talk on the coaching sessions is confidential."
"It helps to learn more about yourself and developing your personality."
It's non-judgmental: There are no Right or Wrong answers!"
"It is very structured, very goal oriented."